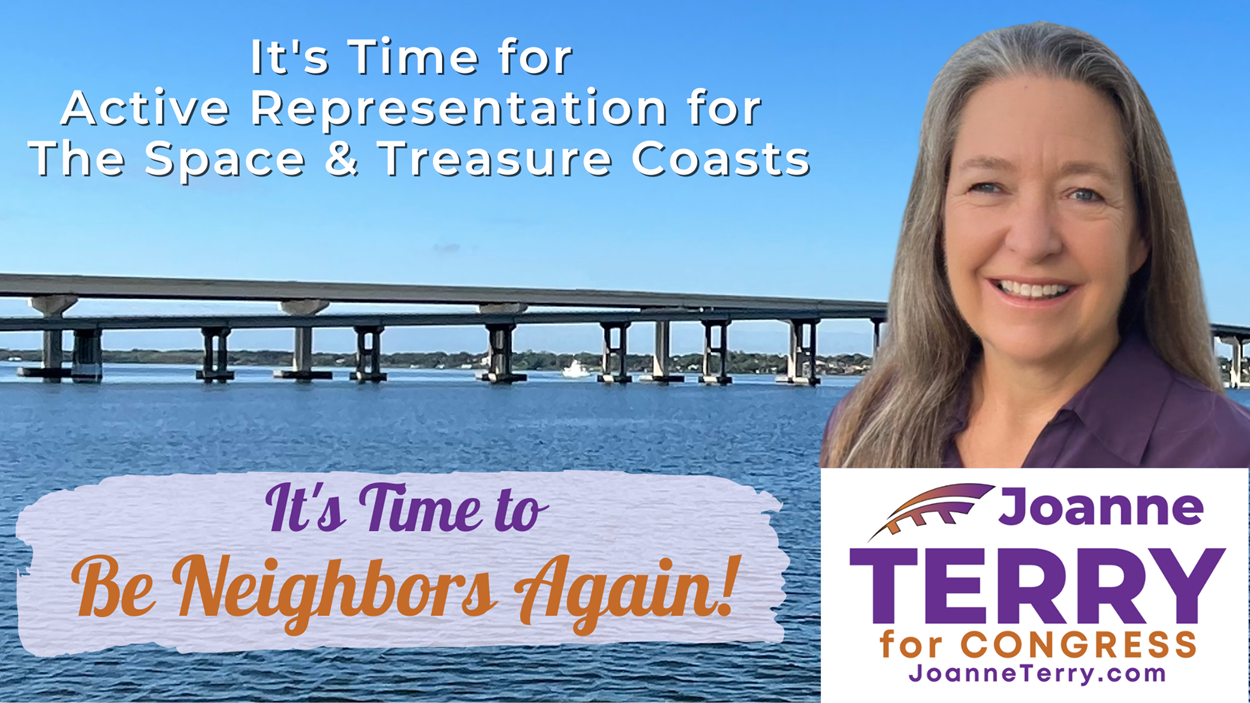 Watch Joanne's Speech: Why Democracy Is Worth Fighting For
Watch Joanne's Mission Video: Joanne's Mission
Join me and the growing number of supporters who want to start working together for a better future!
I am honored that the Democratic voters here in Florida district 8 have chosen me to be the Democratic nominee for US Congress in the general election in November.
I want to thank all of my supporters, contributors and everyone who voted for me, my amazing staff, volunteers, friends and family.
I know that if we turn off our media sources and start talking to each other again instead of focusing on what the media is telling us about each other, we will find that we have more in common than we realize.
I entered this race to unify this district around our common goals and values:
That our representative should uphold the Constitution, not try to overthrow the will of people.

That government should protect our rights and freedoms, not take them away from us.

That we protect our environment as our economy and population grows

That the people and the needs of this district take precedence over national partisan culture wars that seek to keep us divided in the quest for political power. T

hat means focusing on solutions to our issues, not obstructing progress to make the other side look bad.

That we want the hateful, threatening behavior to stop.

And that we want our representatives to work together to make our lives better, not keep us angry and divided.
That is what I seek to accomplish as your representative in the US Congress.
There is much work to be done between now and November 8, but I'm confident that I have the message, I have the team and I have the plan to unify the people in this district. People from across the political spectrum, are ready to vote for new representation. Finally, we can end the extremism, get some work done around here and be neighbors again.

I will bring us together and make progress!
Endorsements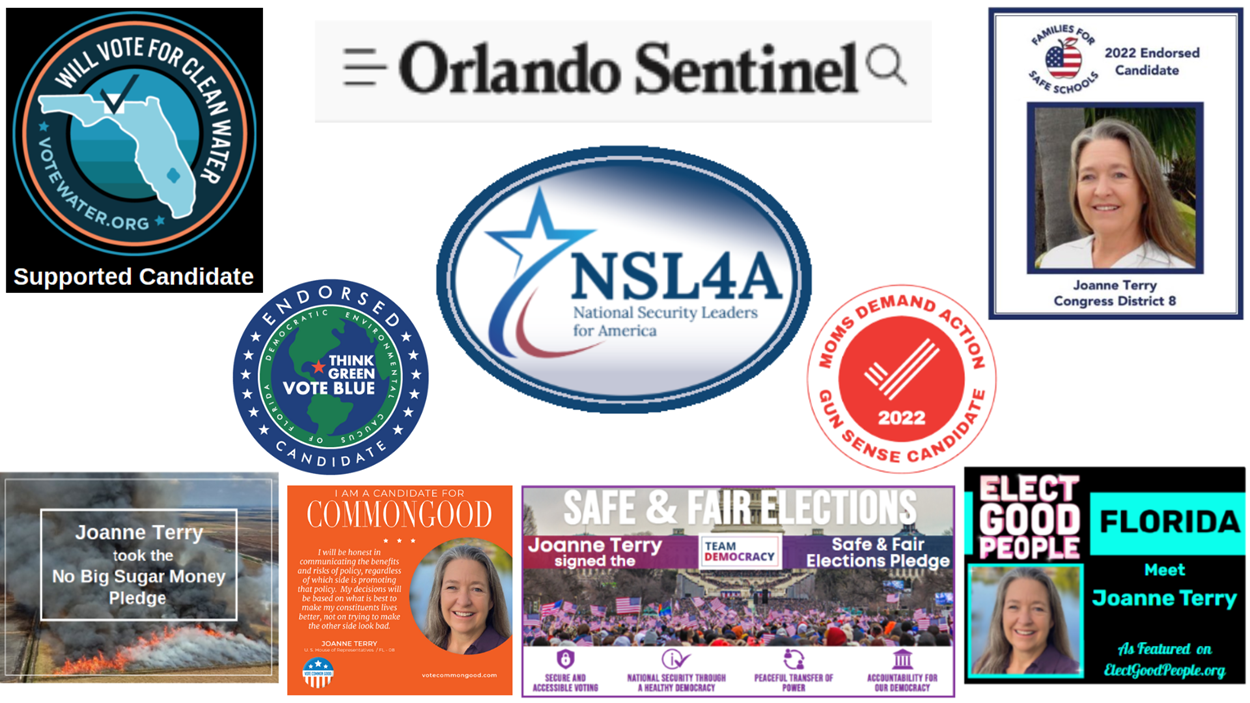 Joanne Terry for Congress
P.O. Box 372670
Satellite Beach, Fl 32937