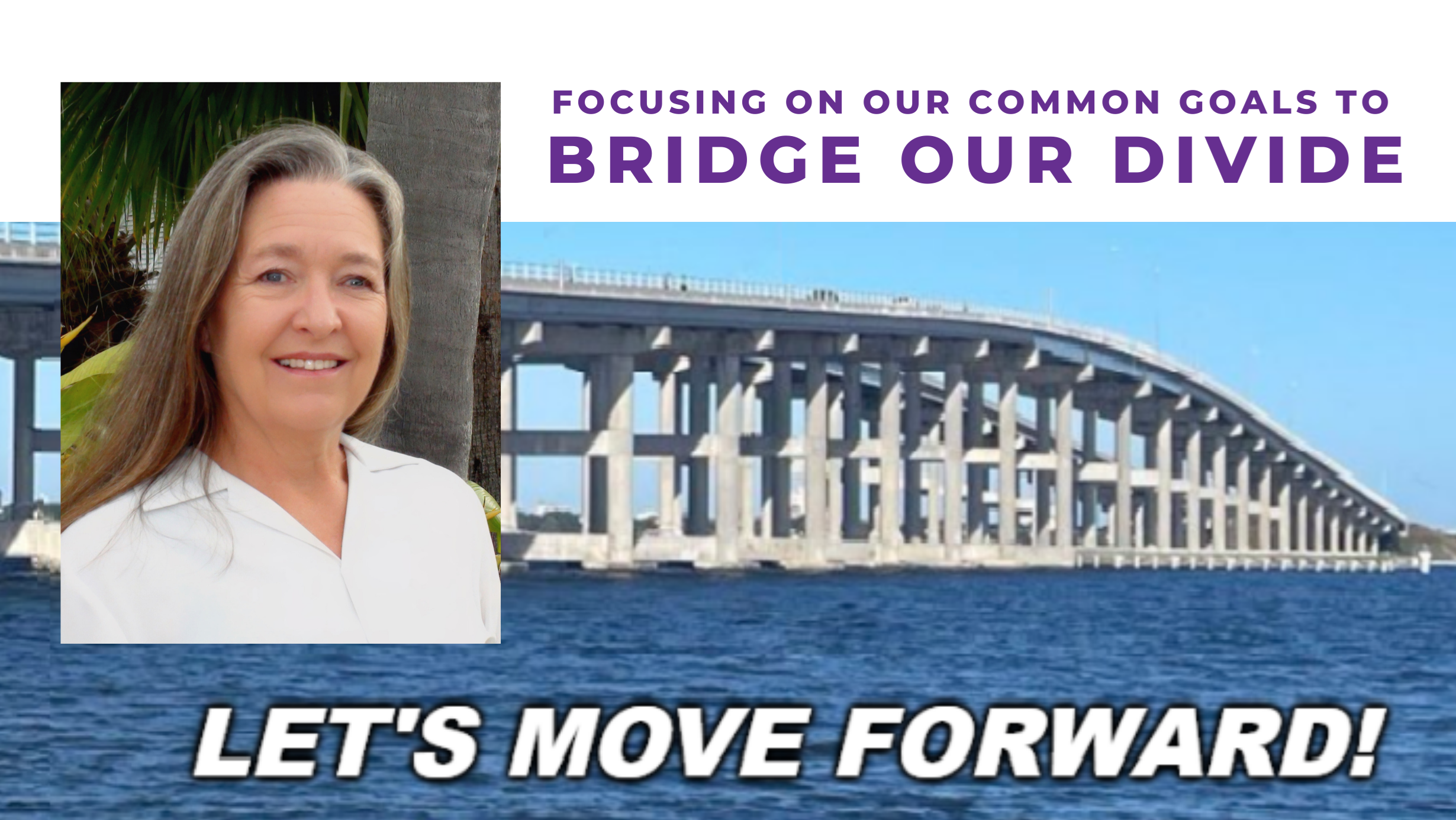 Watch Primary Forums: FL Today
Watch Joanne's Speech: Why Democracy Is Worth Fighting For
Watch Joanne's Mission Video: Joanne's Mission
Join me and the growing number of supporters who want to start working together for a better future!
I will represent the people of this district and work to
Protect our Individual Rights, Liberties and Freedom over our bodies / Right to abortion healthcare services
Freedom to vote
Equal rights under the law
Freedom to live and love as we choose

Protect American Democracy!

Judiciary Independence

Accessible voting

Quality, accessible, equitable public

education

Trust in our elections and representatives

Get Government working for us again!

Ensure our economy is inclusive & equitable

Protect the environment & the Indian River Lagoon

Protect and strengthen Social Security, Medicare & Veterans' Services

Reform our immigration system

Reform campaign finance laws to get corporate & special interest money out of politics

Reform our healthcare insurance system, reduce prescription drug prices, and increase access to healthcare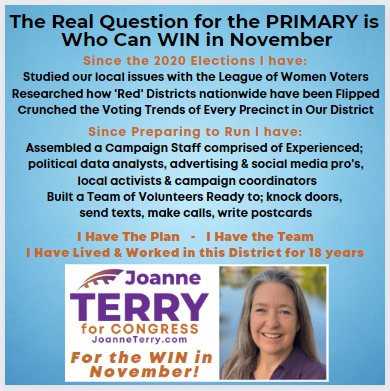 Make your voice count
on Aug 23rd.
Vote Joanne Terry to win!
(Click to join our team)

I will bring us together and make progress!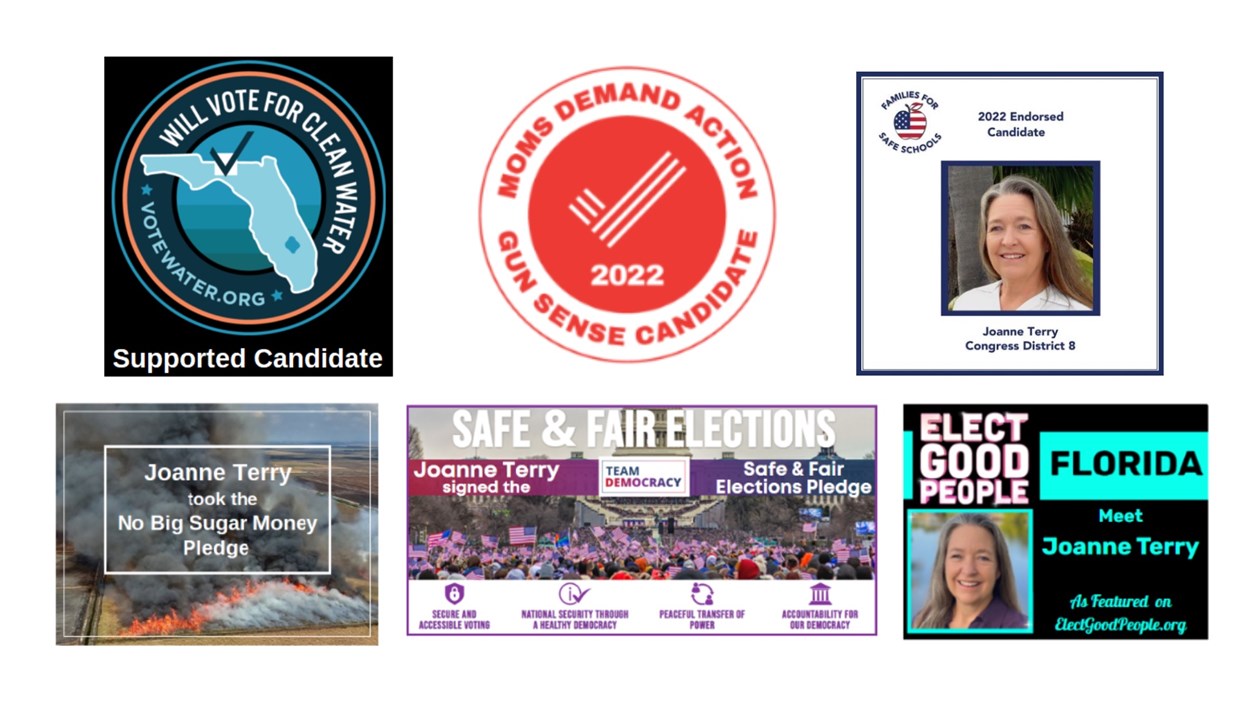 Joanne Terry for Congress
P.O. Box 372670
Satellite Beach, Fl 32937